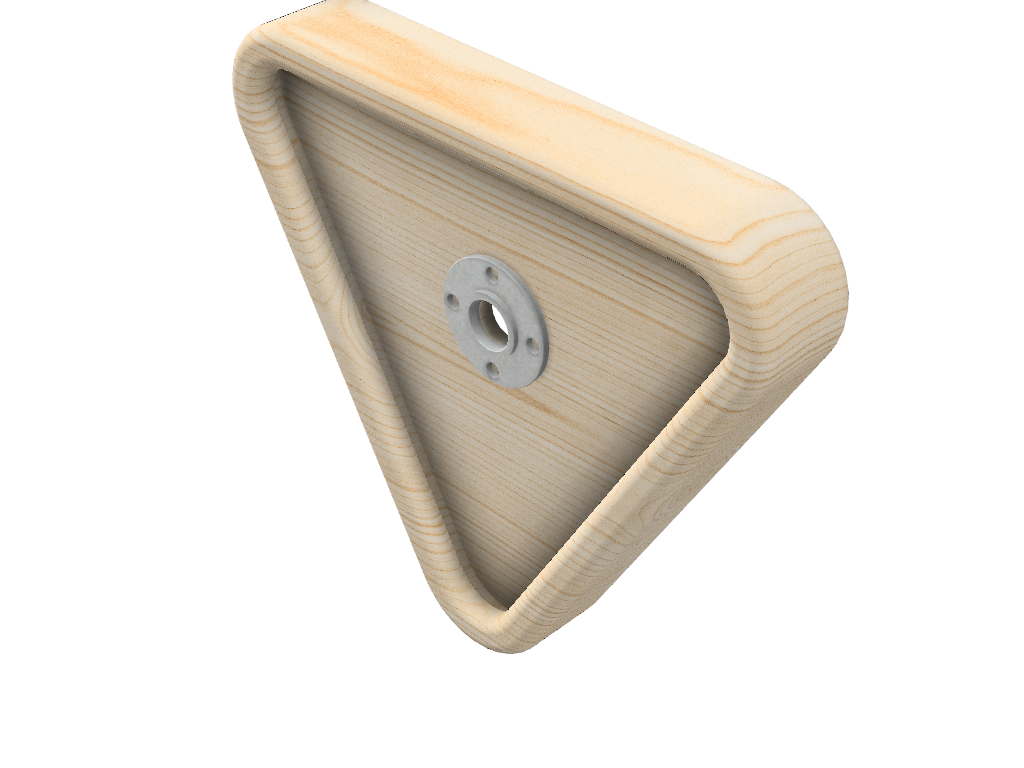 Tri-Wing
This is a great addition to any course. Similar in construction to a flywheel, the Tri Wing has a raised lip around the perimeter of both sides allowing for a comfortable grip. The Tri Wing spins around a 205 bearing ensuring smooth rotations for years to come.
Each side is 36" long, providing plenty of space to work on hand position / relocations before attempting to transition to the next side.
Looking for a custom variation? Give us a call at 844.656.4652 and we'll get it done!